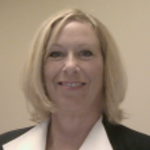 About

Lynette Sawyer

Life-long learner, Astros fan, Texans fan, dog fan - not necessarily in that order!
Activity
"Thank you Jackie, and so well timed, I'm searching for a new opportunity right now, and this is a perfect tool for setting expectations w..."
6 years ago

08/12/16 at 5:30 pm (UTC)
Activity
"Hi Jeff, I hope y'all don't mind if I jump in and comment on this one because I have had this challenge myself! What I've learned is tha..."
over 7 years ago

03/18/15 at 5:57 pm (UTC)