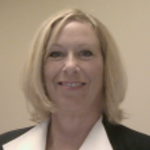 About

Lynette Sawyer

Life-long learner, Astros fan, Texans fan, dog fan - not necessarily in that order!
Activity
"Hi all! I have a music audio loop I'm using on each slide. I'd like it to transition without a "stop" in the middle, but I can't seem to..."
over 6 years ago

06/13/16 at 8:23 pm (UTC)
Activity
"Still getting to know Articulate and I think setting story size might be my issue here.  I created a small test session with a static int..."
over 6 years ago

02/10/16 at 3:06 pm (UTC)