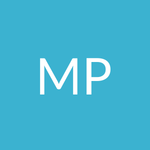 MICHELE PLUTA
User Experience Designer/Curriculum Developer at
Self-employed
Activity
"Hi Leslie I think that was you who called me yesterday. Thanks so much. I finally got "Review" to work. However, I would appreciat..."
over 2 years ago

10/10/20 at 10:07 pm (UTC)
Activity
"I am taking first stab at a challenge. However, I am having trouble publishing to "Review". I am attaching a copy of the zipp..."
over 2 years ago

10/02/20 at 9:00 pm (UTC)