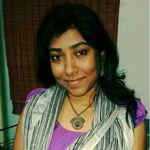 About

Maheswari Mohan

Passionate about learning and crazy about writing :)
Activity
"Hi: I'm having trouble with Storyline 3 - the published course is not loading. Everything was working fine until last week. Today, when I..."
Activity
"Loved the crisp look. Thanks for sharing!"
Activity
"I am reading through the peeves and thinking, "Oh yes! I have been there.." for every one of them. Mine is when the client wants a major ..."