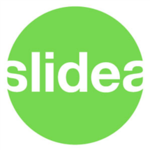 About

Marcos Dutra

We are a marketing communications company in Sao Paulo, Brazil, providing businesses with inspiring ideas on presentations, e-learning, videos and digital marketing.
Activity
"Yes, you can. Just click in audio options and text-to-speech. You can edit text and change duration of subtitles."
4 years ago

04/03/18 at 3:42 pm (UTC)
Activity
"I second that. Some kind of pronunciation editor is a must. Sometimes clients will not accept the work because of mispronounced words."
4 years ago

03/21/18 at 10:05 am (UTC)