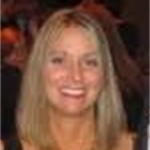 Margie DeCraene
Instructional Designer and Senior Training Specialist at
1st Source Bank
Activity
"I need more resources on how to understand and work with conditions and variables. In the past, I have searched the community to find exa..."
almost 6 years ago

05/25/16 at 5:29 pm (UTC)
Activity
"Thank you for your response! I will try "my hand" at adding the javascript for printing and email. I look forward to trying this!"
7 years ago

03/03/15 at 12:49 am (UTC)
Activity
"Hi everyone! I need a few ideas! I am creating a slide where student's would write a 2-3 paragraph response within the slide. I think I ..."
7 years ago

03/01/15 at 9:51 pm (UTC)