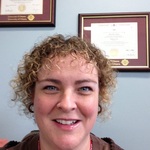 Marie-Pierre Dionne
Learning and development specialist at
Bruyere Continuing Care
About

Marie-Pierre Dionne

RN specialized in Master in education. Teaching and eLearning modules.
Activity
"Hello, I am trying to add close captioning in a different way.  Not with layers, not as an extra tab in the player. So I though to use ..."
almost 2 years ago

02/15/18 at 7:44 pm (UTC)
Activity
"Hello Everybody,   I am trying to accomplish a workaround for some of our staff who do not login into our LMS. We need proof that they..."
over 4 years ago

08/19/15 at 4:57 pm (UTC)