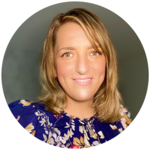 Marie Maurannes
Instructional Designer at
Intact Financial Corporation
About

Marie Maurannes

Hello, My name is Marie. French by birth, I spent half of my life in other countries in various roles (as a child, a student, a tourist and as a professional). My travels, education and work experience have taught me a great deal about myself and others. These experiences have had a strong infl...
Activity
""Can you make it less fun ? I want something like a print manual but online..." True story !"
4 years ago

02/03/16 at 6:46 pm (UTC)
Activity
"What I have so far and that might be enough with an introduction .... If anybody need a document to start, here it is attached."
5 years ago

03/20/15 at 9:52 pm (UTC)
Activity
"Thank you Ashley !  "
5 years ago

03/19/15 at 4:52 pm (UTC)