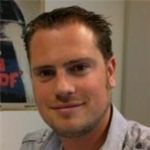 About

Marijn Bierhof

Trainer at the Dienst Uitvoering Onderwijs in the Netherlands. I am one of the persons responsible for creating digital learning material, including e-learning. We mostly use Storyline.

Groningen, the Netherlands
Activity
"Nice. But something seems off with the scoring. If I pick a card and then another one from the same row, the points keep going up. I can..."
almost 6 years ago

03/01/17 at 7:20 am (UTC)
Activity
"Holymoly! The difference with Storyline's output is *huge*. At first I wasn't all that interested in Rise, but after seeing this...damn....."
6 years ago

11/23/16 at 7:37 am (UTC)
Activity
"Blurring rocks, works very well on the right slides. As an alternative you can also use the Transparancy slider in the 'Format Picture' o..."
over 6 years ago

09/21/16 at 8:00 am (UTC)