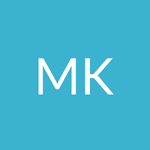 Marisa Keramida
Instructional Designer
About

Marisa Keramida

Marisa Keramidá (M.Ed) is an experienced Instructional Designer for eLearning. She has worked for several international companies as a Corporate Trainer, Training Content Developer and eLearning Specialist. She is passionate about eLearning and creative writing.
Activity
"Nice discussion here. I'm instructional designer for eLearning and writing scripts for voice overs is part of my job. The main issue here..."
over 6 years ago

04/27/15 at 10:05 am (UTC)
Activity
"As instructional designer and corporate trainer when I create P.Point presentations for classroom delivery, I usually estimate approximat..."
over 6 years ago

04/10/15 at 9:52 am (UTC)