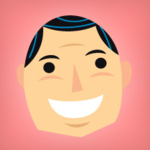 Mark Kizilos
Managing Principal at
Experience-Based Deevelopment Associates, LLC
I have used Studio Pro 09 for a number of years and recently decided that I may want to upgrade to 2013 version. I in...
I have a quick question on allowable use of characters from the character bundles. I saw in the license terms that th...
We have started having some trouble with running story.html file with tin can on IE8 in Windows XP.  As I have been c...
I am just wondering why the error messages in the mobile player link to developer-focused answers. As I send users to...
I have a course that I have set up on scormcloud using storyline and tin can. I have found that the tin can statement...
I am using quiz questions as a means of transferring data to the LMS that I can subsequently use for reporting. I am ...
Apparently, what I am trying to accomplish is not possible in a standard way, and so I am trying some pretty quirky w...
As I have been working on a project and it has grown, I have been encountering a message that my system is low on res...
I have a couple of issues related to text boxes and the display of variable text in Storyline. First, I can't seem t...