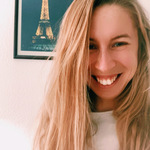 Marta Sukhno
Instructional designer at
Nexthink
About

Marta Sukhno

10 years of experience in communication management and design in the field of education. Passionate advocate of lifelong learning.
Activity
"#ELHChallenge 303"
over 1 year ago

11/03/20 at 10:55 am (UTC)
Activity
"Hello everyone! Here is my attempt inspired by my newly found hobby of cold water swimming :) https://360.articulate.com/review/con..."
over 1 year ago

10/30/20 at 2:43 pm (UTC)
Activity
"Any updates on this? We also have a lot of feedback from our learners that it makes no sense to retry the quiz after you've seen the corr..."
almost 3 years ago

09/26/19 at 9:38 am (UTC)