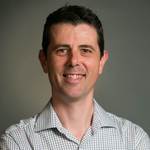 Learning Experience Designer at
Macquarie Bank
Newcastle and Sydney, Australia
Activity
"This example, inspired by the simple design of Google Primer, brilliantly melds form with function. "
2 years ago

08/26/19 at 8:34 pm (UTC)
Activity
"Learners can explore the results of their choices in this compliance example about workplace bullying."
over 4 years ago

02/01/17 at 6:29 pm (UTC)
Activity
"Get to know some of the people behind instructional design theory in this example."
over 5 years ago

01/27/16 at 3:41 pm (UTC)