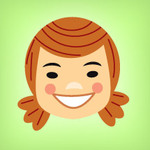 Maya Yifat
Training content specialist at
LivePerson / ContactAtOnce!
Hi guys, A little SCORM setup help required. We're preparing to launch Docebo LMS and are publishing our SL 360 and...
Hi, We are using Presenter 360. Our presentation has a lot of screenshots as images. We've had issues...
Hi, Part of our custom skin XML (which I didn't create but must use), is a slide time counter on top of the slide, w...
Hi, In one of our latest files, the audio was mysteriously GONE from the timeline of all 25 slides. It was there and...
Could these two lice side by side?   Thanks Maya
Hi, Newly installed 360. Our PPT content looks great in PPT, but when publishing to Presenter (eventually this will...
Hi guys, I'm at a loss with this behavior, my learners cannot complete the training because they don't pass the quiz...
Hi all, I'm creating an informational course that covers several subjects that are not sequential and would like you...
Hi, We are using SL 2 and are looking for an LMS that can display results from quiz questions contained in the SCORM...
Hi, I have several drag and drop activities, where I'd like to reset the tiles back to their initial state if the us...
Hi guys, Would appreciate some creative ideas for presenting an image with lots of text ( a conversation transcript)...
Hi guys, Sorry if this is a newbie Q but I'm having to learn things VERY quickly :) I have quiz questions I need to...
Hi, I'm getting strange behavior when testing a quiz, when I go to review my answers. When testing the quiz, I got al...
Hi,   Appreciate quick help on this. I'm using the player's next and prev buttons, but if a learner clicks "back" m...
Hi all, New to Storyline ( user of Captivate and Engage 09) so first of all, appreciate the wealth of knowledge in t...