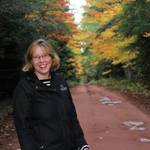 Meaghan Lister
Instructional Designer and Educator at
Meaghan Lister Consulting
Prince Edward Island, Canada
Activity
"This project is one way to use text-entry fields to create an engaging logic puzzle for learners. Explore this project. "
over 2 years ago

09/17/20 at 4:34 pm (UTC)
Activity
"Displaying randomly generated sentences across a bold background adds intrigue with a polished look. Read more about this project."
over 5 years ago

08/09/17 at 9:39 pm (UTC)