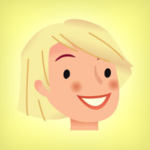 Melanie Scott
Curriculum Developer at
Kansas Department of Corrections
About

Melanie Scott

I have been developing on-line training since 2008 as well as managing my company's learning management system, Moodle. Before that I created and conducted live course materials for 4 1/2 years.
Activity
"I get content that references specific team members every three pages. My response: No. I just take them out. When they complain,..."
over 6 years ago

10/29/14 at 3:42 pm (UTC)
Activity
"My least favorite: "Just develop the content and I'll look at it. I'll know what I want when I see it...No, that's not quite it. Try a..."
over 6 years ago

10/29/14 at 1:33 pm (UTC)