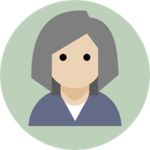 Melanie Sobie
eLearning Specialist at
Wisconsin Department of Administration
Let LMS learners know when they lose their internet connection. this support article states it only works in Flash. I...
Enjoying the hummingbirds outside my window while working at home inspired me to create this simple dial interaction....
I created this based on a free template that Nicole Legault shared. I am having trouble with the first stop on the di...
I'm having issues with the alignment of the text in buttons states on layers 1 through 5. Also, when I change the col...
A 4 slide course I am testing in my LMS will not mark completion using track by course complete trigger. I suspect it...
In Storyline 360 is there a relationship between how the Tab Order for keyboard users and the arrangement of the obje...
I'm not having a problem, however I just came across something today that I would like to learn more about. I've inse...
The hover state for my hyperlink text adds an all-black background. I have the hyperlink text in a text box tha...
I have a course that allows the learner to retake the quiz by retaking only the incorrect questions. They are allowed...
I'm using the classic player, but have selected the modern feedback style. However, it appears the Invalid Answ...
I'm trying to use the shortcut to copy a trigger from one object to additional objects, as explained in this article:...
When I use ASCII codes in Storyline they don't automatically format like they do when I use them in Word. For example...
I found this link within an old discussion about a problem with html5 and triggers on the slide master. Is this also ...
I have an older course with an embedded pdf form that works correctly in Internet Explorer. I now need to make this c...
In Storyline 2 when I created custom feedback layers, the pop-up box for the "Invalid Answer" message was still the g...