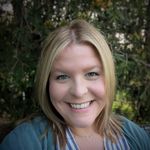 Melinda Zeits
Systems Trainer at
Imperial Supplies LLC
Activity
"I no longer can get results for Illustrations in Storyline. I started working on a new project yesterday and inserted 3 illustrations wit..."
8 months ago

11/02/21 at 8:25 pm (UTC)
Activity
"That answers it, thank you."
4 years ago

06/25/18 at 5:52 pm (UTC)
Activity
"I have a Storyline 360 project that I published to Articulate 360 in order include it in a Rise project. I'm wondering if I make updates ..."
4 years ago

06/19/18 at 8:59 pm (UTC)