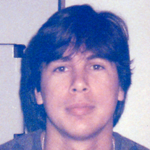 Michael Hernandez
Instructional Designer
About

Michael Hernandez

I have been an instructional designer for 13 years. I completed a training course on the subject when I first started, but most of what I know and can do has been self-taught.
Activity
"Is there a way to not have the content hosted on "https://rise.articulate.com/"? The company I work for does not allow their content to r..."
over 3 years ago

11/22/16 at 6:26 pm (UTC)
Activity
"It would also be helpful to be able to apply multiple hot spots to an image; for example if there were multiple errors that you wanted t..."
9 years ago

04/28/11 at 4:24 pm (UTC)