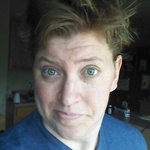 Michelle Susar
Instructional Design Ninja at
Senior Instructional Designer
I have a slide with a layer that displays when  button is clicked. The layer display is cropping the image on the rig...
Has anyone seen this before? I published a SCORM file to Cornerstone and it worked fine. But when I needed to modify ...
I am working on a course with lots of videos. Originally they were really blurry and so I've been having to use the w...
I am building an activity where there are a series of scenarios on a chart with a Yes or No button to the right. The ...
I've been reading a lot of posts about how to fix blurry videos in published Storyline files. I've got that same prob...
I have set up a custom variable so that it reports a student response to the results slide. The idea is that it would...
Can anyone help me solve this? I have tried moving the answer boxes up in the scroll box to have them by at the top, ...