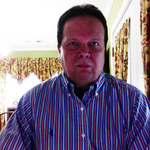 Mike Battles
Training Developer at
International Paper Company
About

Mike Battles

Instrument and Electrical SME
Activity
"I am using SL2 also. It asks me nothing about variables. I included a screenshot in the attachment. On the bottom of the screen in the dr..."
over 3 years ago

01/20/18 at 1:05 pm (UTC)
Activity
"I have built several 50 slide scenes with many different variables in each scene. I wanted to work on the scenes separately so i would no..."
over 3 years ago

01/19/18 at 8:58 pm (UTC)