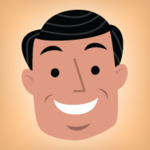 Mike Keating
Manager - Learning Technology & Training Services at
United Airlines
Activity
"Hi Leslie, We are experiencing issues with audio playing on iPad - Safari and iOS 13.3. we are using Storyline 3.30.19518.0. What i..."
over 3 years ago

12/11/19 at 4:42 pm (UTC)
Activity
"Thank you I was worried that importing the PPT wouldn't give me all the components of the articulate file. Thanks again, Mike"
almost 10 years ago

07/30/13 at 8:17 am (UTC)