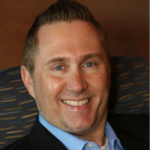 Mike Marr
Manager of Learning Design at
Massage Envy
About

Mike Marr

Hi everyone, I'm excited about the future of learning and development and how we'll help our companies succeed in this brave new world. Please feel free to peek at my blog above for interactive content.
Activity
"Made my day...and passed it along to a few other IDs who smiled as well. Thank you Trina!!"
almost 3 years ago

03/07/17 at 7:47 pm (UTC)
Activity
"Thank you David, this will come in handy for a project review I'm going to do.  I may even keep the butterfly pics to show transformation..."
almost 7 years ago

03/10/13 at 4:11 pm (UTC)
Activity
"Tom I just wanted to thank you for this template.  Before I starting using the template in my PowerPoints I sent a bogus email to our sta..."
7 years ago

01/04/13 at 1:02 pm (UTC)