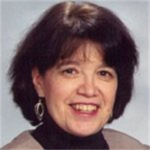 Monica Caplan
President/Senior Instructional Designer at
The Leslie Group, Inc.
About

Monica Caplan

I'm an experienced (20+ years) instructional designer who enjoys a challenge. I specialize in "rescuing" all or part of instructional-design projects that are behind schedule, are in need of additional manpower, or need to be reworked for any reason. I also produce courses—instructor-led, e-learn...
Activity
"I need child characters with which to create an interactive course for students in elementary school. Any ideas where I might find them--..."
2 years ago

01/30/18 at 4:41 am (UTC)