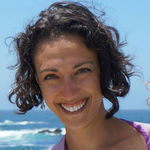 Nadia Zaid
Instructional Designer & eLearning Developer at
Learner Outcome Design
Ug, I really don't want to post this because I fear it's something silly that I'm doing wrong, but I'm really at a lo...
Hello Forum, I've published two separate files with HTML5 and attempted to play them on my ipad in Safari. Both modul...
Hello Forum, I have what I hope to be a quick question. Each time I create a text box, shape, caption, etc for a par...
Hello Heroes! I'm working on a course where I would like the learner to visit various places within a town to gather ...
Hello Forum! I would like to create a sign post to use in a course I'm creating.  I have a sign post image but, unfor...
I'm in the process of creating a quiz master slide and layouts. The text for each answer option must be larger than t...
I've created a drag and drop interaction and have one item that's a decoy (it shouldn't be dragged to either target)....
I'm attempting to create a quiz for a client using their background theme. I've tried two different things but keep e...
Thanks to this awesome post Normal 0 false false false oNotProm...