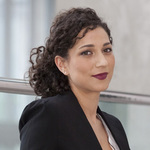 About

Nicole Legault

I love e-learning, instructional design, social media, graphic design, writing, oh, and my dog Kailee! Want to see my latest articles? Bookmark this series: http://bit.ly/1yF3Mjt
Using backgrounds in an e-learning course is a simply way to give your courses a more "real-life" feel. If you're cre...
The mobile market has grown at amazing rate, and will continue to grow at an increased pace. Over recent years inform...
What are tables used for in e-learning? A table is a box divided into rows and columns, and is used to display data....
Need to create a post-course evaluation? If you've been tasked with designing an e-learning course, one of the thing...
A few months ago, I was looking for a simple way to allow learners to visually track their completion of an e-learnin...
A few months ago, I was looking to add some basic ribbon shapes to an e-learning design I was creating. Instead of cr...
You've probably used the default "Glow" shape effect that's available in Storyline to style some of your slide object...