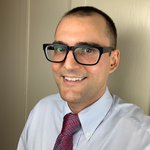 Niels Myrner
Instructional Designer / E-Learning Developer at
Independent Consultant
About

Niels Myrner

Portfolio: https://nkmportfolio.com LinkedIn: https://www.linkedin.com/in/nielsmyrner YouTube: https://www.youtube.com/nielsmyrner
Activity
"Thank you for featuring my drum kit example David!"
over 3 years ago

05/06/19 at 3:51 am (UTC)
Activity
"Very cool!"
over 4 years ago

05/23/18 at 2:21 am (UTC)
Activity
"Super cool! I bet REI or similar would love to have this on their website. Great customer education/marketing tool. How did you create th..."
over 4 years ago

05/23/18 at 1:28 am (UTC)