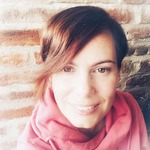 About

Nina lebarovic

Instructional designer and eLearning specialist that organizes education on Moodle by creating courses, uploading it and administrating LMS. Working with Camtasia, Storyline and Captivate. Also I'm lecturer and photographer. Feel free to contact me.
Basic layout of SL2 done as one of few courses done for 8th grade (13yo) as part of ICT curricula project.
Part of Sasha Riess Workbook project. Creating workbook from his book.