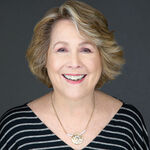 Norma Kaplan
eLearning Developer/ Instructional Designer at
First Choice/Your Choice
About

Norma Kaplan

Creating great learning is my passion. My focus is e-Learning and developing programs that are easy, direct, user-friendly, interactive, engaging, and, most of all, effective. When your learners engage in the module, they'll absorb everything. Let's chat.
Activity
"Hi, I want to print the questions that I created in the quizzes for my use.  I do compose them on the fly. Thanks, Norma"
over 10 years ago

09/08/11 at 7:22 am (UTC)
Activity
"There is a slide that I want the participant to read - however, once the audio is finished, the slide moves forward.  How do I get it to ..."
over 10 years ago

08/24/11 at 1:52 pm (UTC)
Activity
"Until we can get Articulate to use with Captivate 4, we are producing stand alone modules.  I would like to have Captivate send an email ..."
almost 11 years ago

04/20/11 at 11:41 am (UTC)