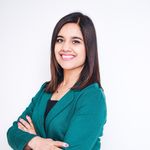 Pam Jones
Learning Designer and Director at
Eight Interactive
About

Pam Jones

Owner of Eight Interactive. Hands on learning designer. We make explainer videos and interactive elearning courses.
Activity
"Really useful - thanks for the link"
9 years ago

03/09/11 at 1:13 am (UTC)
Activity
"Thanks Gabe for the super quick response - that worked! Pam"
9 years ago

02/28/11 at 7:52 am (UTC)
Activity
"Hi - i recently download the update-7 exe file and have run the file but now cant see Articulate menu in Powerpoint. What do I need to do..."
9 years ago

02/28/11 at 7:40 am (UTC)