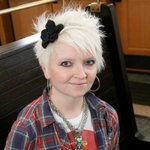 Patti Bryant
Training Leader
About

Patti Bryant

eLearning Designer. Articulate Storyline lover. eternal Optimist. Unnaturally addicted to eLearning. Let's connect on Twitter! https://twitter.com/PositiveDent
Activity
"If there's any folks who are freelancers or thinking of freelancing, but you would like a community to bounce ideas off of or to ask ques..."
over 1 year ago

01/31/19 at 12:53 am (UTC)
Activity
"YES! This is a concise way to explain exactly what is needed for most situations. Also, thanks for the shoutout to the Online Network of ..."
over 4 years ago

05/26/16 at 9:20 pm (UTC)
Activity
"This is AWESOME! I am always looking for background!"
almost 9 years ago

12/05/11 at 10:33 am (UTC)