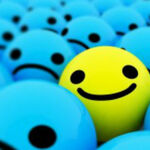 About

Paul Laville

Hi. I run 'T21 Group' which is a collection of L&D super specialists, web developers & media producers. We create e-learning courses, content and the web platforms to run them on. Our clients are a couple of big brands, plenty of retailers and, lately, education providers and SMEs across the UK.
Activity
"Me and the team are really enjoying playing around with the new Beta feature in SL360 - importing 360 degree images and planting hotspots..."
10 months ago

08/04/21 at 6:38 pm (UTC)
Activity
"Hello everyone, This is a Storyline 360 question and I'm looking for some expert help. Basically I have a quiz and I want the LRS to reco..."
12 months ago

06/01/21 at 5:09 pm (UTC)
Activity
"This could be me being dumb but it seems I can't animate object states. Example: I want my object to wipe, fade, wheel etc on hover/ sele..."
over 5 years ago

10/21/16 at 10:30 am (UTC)