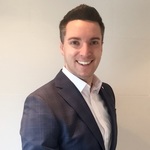 Paul McKay
Group Cabin Training & Development Coordinator at
Thomas Cook Airlines
Hi everyone,   I've been working on a project and when I come to save it i get the following the error message: "T...
Hi everyone, I've created a project which consists of 8 modules. Within preview and I click on the last module and c...
Hi there,   Wondering if anyone could suggest any sites where it would be possible to get a moving background - spe...
Anyone know where I could download some aircraft interior images. Ideally looking for an illustrated version, however...
Hi there,   I'm trying to create a slider where the user will slide across the bar and different layers appear. I'v...
Hi there, Done a bit of searching but couldn't find anything that matched what I was thinking.   Is there a way of...
Hi there, I've set up a drag and drop slide, however, when I complete the exercise wrong and the incorrect box appea...
Hi there, I'm trying to hide previous information (a speech bubble) that the user already knows/has read about when ...
Hi there, I'm trying to create a knowledge check using the matching drop down option. When I come to preview it I wa...