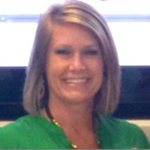 Paula DuMond
Training & Material Development Analyst at
Chevron Products Co.
I was experiencing the error message "Failed to Import PowerPoint-Presentation", along with a message box that says "...
Rise will not launch for me at all. I have tried accessing it from the website, and from the articulate 360 on my com...
Hello! I have a course that I have developed in Storyline 2 that allows the option to test-out at the beginning. If ...
I have added a video (from file) to 3 of the slides within my Storyline 2 project. How do I set the slides so that th...
Every time I try to insert a video into my presentation (from a file into the slide), I receive an error message that...
I have created a module that contains several interrations separated by mini-quizzes. When I preview the module, I FA...
I have a pre-test in my CBT that is locking up when the learner misses a question. Can anyone suggest a solution?
I recorded audio and sync'd animation on several slides, and I just republished, and the narration is gone. I went an...
How can I remove the slide titles in the Notes tab? I am only displaying the notes tab on the slides that have notes....