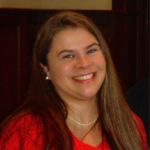 About

Paula Sterling

I'm a graduate student at SIUe (Southern Illinois University Edwardsville). My Master's Degree is in Instructional Design & Performance Improvement.
Activity
"I downloaded the Articulate Storyline 2 free trial, and my free trial period has already ended.   I don't have money to upgrade right now..."
almost 8 years ago

03/02/15 at 4:38 am (UTC)
Activity
"Hi everyone, I have a tutorial that was original created in Articulate Storyline, and then I opened it in Articulate Storyline 2 to make ..."
8 years ago

01/27/15 at 12:31 pm (UTC)
Activity
"Hi, I am a Graduate Student and have developed a stodyline tutorial for one of my professors.   He would like to have the tutorial posted..."
over 9 years ago

05/07/13 at 8:43 am (UTC)