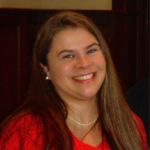 About

Paula Sterling

I'm a graduate student at SIUe (Southern Illinois University Edwardsville). My Master's Degree is in Instructional Design & Performance Improvement.
Activity
"Josh Uhlig said: That should work.  I suggest asking around and find someone who has done something similar.  Keep in mind that you want ..."
over 9 years ago

05/07/13 at 9:25 am (UTC)
Activity
"Josh Uhlig said: Paula, A published file consists of many files in more than one folder.  It sounds like you can publish to web, but you..."
over 9 years ago

05/07/13 at 8:58 am (UTC)