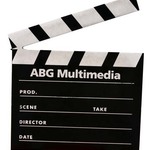 Peter Burn
eLearning Developer/Designer/Video Production at
ABG63 Ltd.
About

Peter Burn

Video Shooter & Editor, Instructional Designer, ToolBooker, voice over artist, Steadicam Operator. Also use Captivate. Learning Storyline.
I a sure there is a simple solution.  I want the user to have the option of switching on or off auto advance.  So I f...
Yesterday I got a job changing three courses to the custom layout I made for a client.  All of the Story files had mu...
Is it possible to hide custom next/previous buttons until the states of my five buttons that launch light boxes all e...
Hello, No matter what I do, the menu items disappear after the topic is completed.  Could my project be corrupt?  I ...
One of my Clients has Storyline 2 version 9 (and cannot update due to corporate IT policy) and I have Storyline 2 upd...
Hello, I need to create some interactions for the users to apply what they have learned to determine a Risk Rating. ...
This course I am building has grown to 120 Megs and I am just 75% done.  Every slide has a relevant background image ...
Articulate 360 review is the best tool I've ever used for working with SMEs.  Fantastic.  Storyline 360, however, is ...
Hello group, I am building some Risk Assessment apps and have run into a stumbling block. In order to assign a Risk...
My current contract specifies no Flash whatsoever.  Is there a way to make a circle spin clockwise on a slide while o...
I am new to Power Point -> eLearning conversions with Storyline and am curious what is a reasonable amount of time...
Hi, I have been messing with using variable to change button states since 0530 today and am stuck. In the attached s...
Hello group, I have made the transition from ToolBook to Storyline and while the learning curve has been a lot less ...