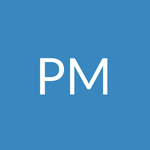 Peter Moore
Digital Learning Designer at
Bluebolt Studio Ltd
About

Peter Moore

I own and work in a learning design studio. Bluebolt Studio Ltd.
Activity
"Hi Ashley.  I'm still in development with this module and this problem occurs every time.  The module is unusable as a result.  In my cas..."
over 5 years ago

01/22/15 at 12:04 am (UTC)
Activity
""The first glitch is that the multiple choice question buttons occasionally will not be active for the user to click" I am seeing this a..."
over 5 years ago

01/15/15 at 9:45 pm (UTC)