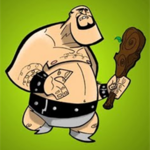 Peter Pendergast
information design engineer
About

Peter Pendergast

Flash junky, E-learning Creator
Activity
"I am putting together an example of a Command line interface for possible use in some training content. The Flash output version works fi..."
almost 8 years ago

01/07/13 at 6:59 am (UTC)
Activity
"aha!  the quiz works in HTML5! The countdown story file I found in http://community.articulate.com/forums/p/17107/98267.aspx , not so much."
almost 8 years ago

12/13/12 at 12:18 pm (UTC)
Activity
"Javascript might be the only option for content exported out as HTML5. the counter only updates when you navigate between slides, and as ..."
almost 8 years ago

12/13/12 at 11:47 am (UTC)