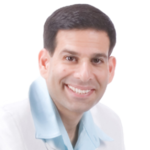 Rambo Levin
Instructional Designer
About

Rambo Levin

Hi, I'm an E-Learning professional, educator and technology savvy with ambitions to progress and excel at everything I do. Achieved master in E-Learning methodology, electrical engineering background and over 10 years as a qualified educator. Love to be a part of the E-Learning Heroes community.
Learn how he survived on an Island using his knowledge about separation methods (grade 8).
Part 1 of the fight against the horrifying gigantic spider using HEAT (grade 7). OMG - the spider is coming to get us...
An interactive self-study segment for grade 9 students about electronic components. Are you our next secret agent?
A short interactive exercise for grade 9 students about resistors in series and parallel. Can you help her? Please...