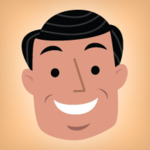 Raul Esparza
Learning and Performance Specialist
About

Raul Esparza

I create interactive learning experiences that increase performance - I'm an instructional designer!
Challenge #59 was to create a game for children. I decided to help out with some multiplication practice.
decided to create a slider that told a story about the prevalence of hunger in the United States with a grungy feel.
I gave a class on PowerPoint visuals and let people know what some alternatives to bullet points are.
This is a module I designed with the look and feel of "The Price is Right" to learn about productive feedback.
This is my entry for articulate.com challenge #71, the idea was to walk an elementary student through counting, making t
My second course on Udemy.com. "Design Effective Job Aids with Microsoft Word" is now available.