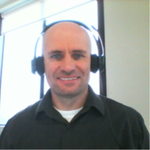 Ray Handley
Learning Designer, Developer, Consultant and more... at
ACE Learning Specialists
About

Ray Handley

Been using Storyline since before version 1 was released (as a beta tester). Need help with anything Storyline related... contact me today.
Activity
"Hi Maggie, just stumbled across this. Here's one I created - https://community.articulate.com/discussions/articulate-storyline/graded-dro..."
almost 3 years ago

04/26/19 at 1:24 am (UTC)
Activity
"Cheers, Tom. Sometimes I think we have to go to Photoshop for any nice effects. This shows that you can achieve a sharp look and feel usi..."
almost 10 years ago

04/17/12 at 4:16 pm (UTC)