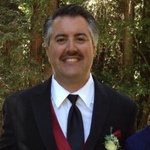 Rich Walker
Project Specialist II at
Sacramento County Office of Education
Activity
"Has anyone had an issue with Storyline not reporting the correct score to the Moodle gradebook with iPad users?  I had a call from a grou..."
over 6 years ago

10/02/14 at 2:03 pm (UTC)
Activity
"I am trying to insert and en dash (elongated dash) symbol into my presentation.  I can select the symbol from the insert symbol option, b..."
8 years ago

12/21/12 at 10:52 am (UTC)