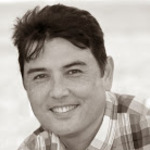 Richard Hill
Instructional/Simulation Designer
About

Richard Hill

Creator of Froguts.com, and unofficially honored by Articulate here: http://blogs.articulate.com/rapid-elearning/why-dissecting-an-e-learning-course-will-improve-your-skills/ Link to me here: https://www.linkedin.com/in/richardleehill
Activity
"Hi All,  This is a working example of Web Object communication with Storyline for beginners.  It should work for most of you.   2 Way C..."
Activity
"This is a crosspost, but... just in case someone would like to see something completely different built solely in Storyline 2.   Somethin..."
Activity
"Hi all, It's been an amazing year and with the latest developments from Articulate it's going to be another great one, however..."