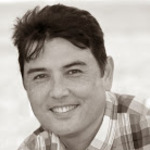 Richard Hill
Instructional/Simulation Designer
About

Richard Hill

Creator of Froguts.com, and unofficially honored by Articulate here: http://blogs.articulate.com/rapid-elearning/why-dissecting-an-e-learning-course-will-improve-your-skills/ Link to me here: https://www.linkedin.com/in/richardleehill
Activity
"Hi All, This is a working example of Web Object communication with Storyline for beginners. It should work for most of you.&n..."
over 1 year ago

08/13/18 at 3:47 pm (UTC)
Activity
"This is a crosspost, but... just in case someone would like to see something completely different built solely in Storyline 2.   Somethin..."
over 3 years ago

11/03/16 at 3:14 pm (UTC)
Activity
"Hi all, It's been an amazing year and with the latest developments from Articulate it's going to be another great one, however..."
over 3 years ago

11/03/16 at 1:58 pm (UTC)