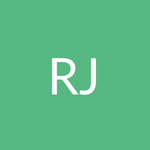 Richard Jones
Professor at
Shanghai University
About

Richard Jones

I am a facilitator and trainer with a diversified background over the past thirteen years. I have experience as both a training and development executive and as a teacher. I am a proven leader that demonstrates integrity, strong business ethics, and the energy to influence and build responsive, competitive teams focused on continuous improvement. I have built three outstanding innovative programs that have increased revenues, customer satisfaction and employee motivation. Recently I have been at a university working on the culmination of my experience and ratifying my curriculum design.
Activity
"Hello Nick - it is wonderful - except when I publish it it is still in the centre of the screen. I cannot make it go full screen. I have ..."
6 years ago

12/15/15 at 5:44 am (UTC)
Activity
"Hi Tom, This is great. I am building this up into a ten video course but I would like to have a quiz based on each video. That is - t..."
almost 9 years ago

04/01/13 at 9:48 pm (UTC)