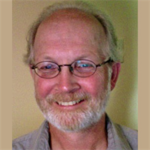 About

Rick Cheeseman

Storyboards, graphics, animations, scripting, narration, documentation, and presentations Hard copy or on-line delivery Manuals, instructor-led courseware, or eLearning deliverables

Roslin, Nova Scotia, Canada
Activity
"Hi, I am upgrading a Storyline 1 story to Storyline 3. The S3 version works as intended in Preview and when viewing the local Publi..."
over 1 year ago

06/07/20 at 12:31 pm (UTC)
Activity
"I would like to maintain the same powerpoint layout for our quizzes as is used in other slides. I have tried making the frame transparent..."
10 years ago

11/29/11 at 11:56 am (UTC)
Activity
"Hi, Can you use Powerpoint's Arrange command on a swf?  I want to place a Powerpoint text box on top of a swf.  I have tried Arrange >..."
10 years ago

10/26/11 at 1:11 am (UTC)