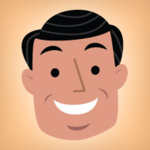 About

Rodney DiRamos

I'm a designer. I began with graphics then I went into interior design. I was assisting a friend of mine during training with his powerpoint presentations and soon he went into e-learning. He asked me to get into it and after searching the web, I discovered E-Learning Heroes and started reading h...
Activity
"Thanks Tom! Awesome template. Thanks for sharing!"
Activity
"Fantastic! Thank you for sharing your talent and work!"