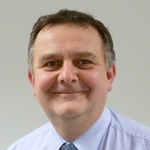 Roger Ash
Training Officer at
Northrop Grumman Park Air Systems
About

Roger Ash

I am a Training Officer in a small Radio manufacturing Company in the UK. We have students from all over the world come to us for training. Primarily we teach in the classroom environment and as the course is of a practical nature (60%) we also spend time in the equipment labs. This year we are ...
Activity
"Thanks for sharing that Matt. I was not aware of Button Sets  but I can see that it will be a very useful feature."
7 years ago

06/01/15 at 10:55 am (UTC)
Activity
"I thought you had included too many planets, but then spotted the Death Star ......well done, another great way of using multiple motion ..."
7 years ago

06/01/15 at 8:46 am (UTC)