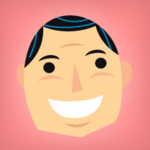 Roger Brown
Eng. Training & Development Manager at
easyJet Airline Company Ltd
Activity
"Was working on a project called "Continuation Training", computer locked up, forced a restart  by pressing and holding off switch. Restar..."
over 4 years ago

03/01/16 at 11:31 am (UTC)
Activity
"I've just created my first presentation with quiz, but at the end of the quiz nothing happens when using the email or print button. Anybo..."
almost 7 years ago

09/12/13 at 6:59 am (UTC)