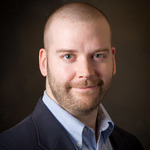 Ryan Brown
Instructional Designer at
AgFirst
About

Ryan Brown

I have been involved in training and education since 2007, with an increased focus on e-Learning since around 2012. I love sports and videogames!
Activity
"This is an interactive infographic that incorporates sliders. It was my entry into the e-Learning Heroes Challenge #260."
almost 2 years ago

12/05/19 at 3:26 pm (UTC)
Activity
"A quiz with a different take on feedback with gamification."
over 2 years ago

08/14/19 at 8:05 pm (UTC)